The pricing information on this page is out of date.
April 2022 Prices have changed.
Please contact us for the latest pricing information.
PayPal Order for Spica Telescope Kits without Tripod
Thank you very much for visiting our website and your interest in our products.
International Orders
We ship our products internationally!
Our price for SPICA is:
---
| | | |
| --- | --- | --- |
| JPY 2,800 | USD 25.18 | EUR 21.53 |
---
for reference only, as of 29 Aug 2018
Please confirm current exchange rates with your bank, credit card company or online:
http://www.xe.com
Simple Credit Card Online Payment via PayPal.
Buyers don't even need a PayPal account!
On this page, you can order Spica Telescope Kits without tripod. All prices include shipping and handling! We ship by
Japan Post Express Mail Service (EMS).

Since shipment fees vary by region, please make sure to select your region correctly.
Packaging Information
Single Unit Order
Multiple Units Order
A single unit Spica Kit is shipped in a carton box sized approximately 240(W) x 92(H) x 53(D)mm.



Click on photo to enlarge.


The carton box contains a Spica kit wrapped in plastic bags as shown at the right. The address label is directly attached to this box.
In case of orders for multiple units, each Spica Kit is packed in transparent plastic bags and shipped in a solid carton box.



Click on photo to enlarge.


Outer carton box sizes and weight:
10 units: 3kg *
20 units: 30x35x26cm 5kg
35 units: 55x30x26cm 8kg
50 units: 48x48x28cm 12kg
(approximately)


* same box as for 20 units, but slated height.

We minimize packaging material for eco-friendliness, thus weight to reduce shipping cost.
If you need gift-wrapped carton boxes please contact us via our mail form.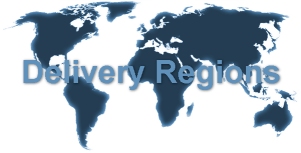 Please select a quantity and the language of the instruction manual from the drop down boxes below and click on the

button. You will then be taken to PayPal's website where you can choose to pay by credit card if you have no PayPal account, or to log in if you already have a PayPal account.

Please use our mail form for an
Individual Inquiry
if
you prefer other means of shipment, such as airmail, SAL, air freight (CIF), economy airmail or surface mail.
you desire quantities other than selectable on this page
you need tripods